Live Blackjack Online
Play Live Blackjack online at our exclusive table, 'The Strip'!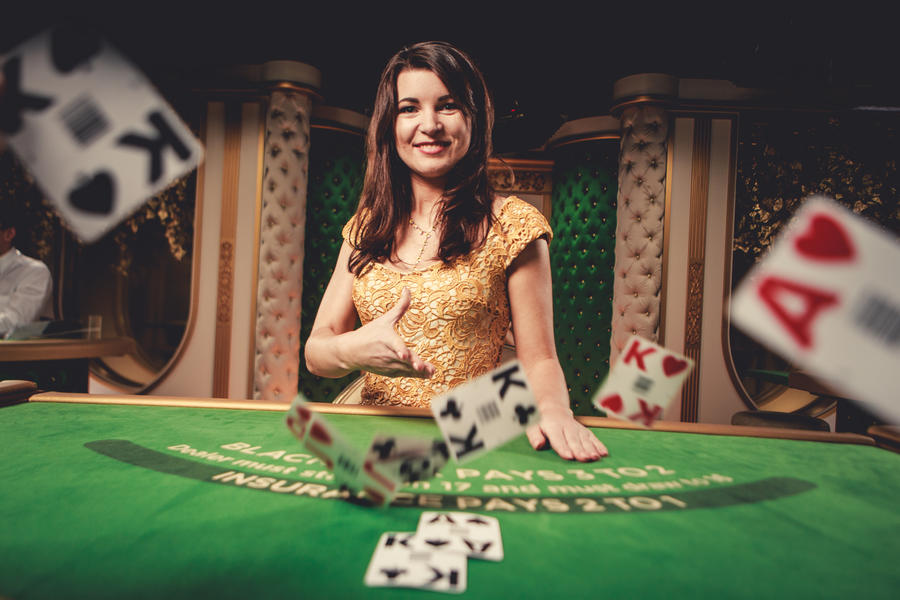 LIVE BLACKJACK ONLINE – THE STRIP
| | |
| --- | --- |
| RTP (Return to Player) | 99.28% |
| Blackjack pay-out | 3: 2 |
| Winning hand pay-out | 2: 1 |
| Insurance pay-out | 2: 1 |
| Minimum bet | £ / $ / € 5 |
| Maximum bet | £ / $ / € 5,000 |
| Chip Denominations | 1, 5, 25, 100, 500, 1000 |
Experience the thrill of live Blackjack online, streamed to your desktop, mobile or tablet in real-time and in TV quality! ' The Strip ' is an exclusive table powered by Evolution where you can play live blackjack online from just £ / $ / € 5 per hand. Experienced Live Casino players know that it can be difficult to find a seat at low-limit Blackjack tables. Luckily, 'The Strip' is EXCLUSIVE to casinos on the Aspire Global platform so you're guaranteed to get a spot at the table.
'The Strip' is a Live Blackjack game hosted by a real dealer. There are 7 seats at the Blackjack table, and the game is played with eight standard 52-deck cards.
 1. Cards between 2 and 10 are worth their face value.

 2. Jacks, Queens and Kings (Face cards) are worth 10 points each.

 3. Aces are worth either 1 or 11, depending which is more favorable.
The objective of the game is to finish with a higher card count than the live dealer, but without exceeding 21. You will only compete against the live dealer and not against other players, so don't let their game-play distract you. Achieving a 'Blackjack' (when you're dealt both an ace and a face card) will pay you 3 to 2. For example, if you bet £ / € 5 and are lucky enough to hit a Blackjack, you'll be paid £ / € 12.50 back.
HOW TO PLAY LIVE BLACKJACK ONLINE
Choose a username
When you first open 'The Strip', you will be prompted to choose a username. Please note, other users will be able to see this so please ensure you do not use your real name.
Take a seat
Click or tap on 'SIT HERE' above any vacant spot at the table: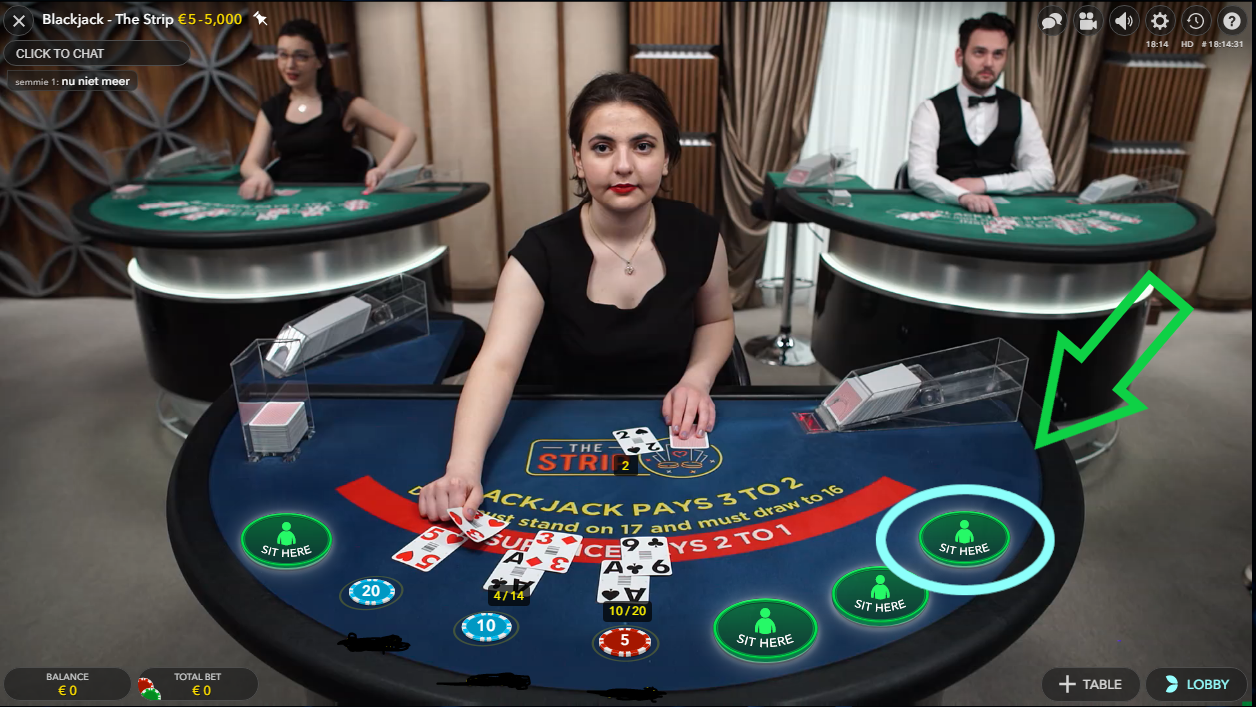 Once you have taken your seat, your username will be displayed under your spot.
You can occupy more than one seat if you wish, simply tap 'Multi Seat' to take an addition spot.
When you're finished playing, tap the 'X' button underneath your seat to vacate the spot.
LIVE BLACKJACK STRATEGY
Give yourself the best chance of winning in live blackjack by studying our strategy sheet below. Following our blackjack strategy will ensure that you are in the optimum position to get the highest return.
There is an element of skill required in Blackjack, so to give yourself the best chance to win we recommend printing out or take a screenshot of our blackjack win strategy sheet.
Our Live Blackjack is the slickest, fastest Blackjack online. If you enjoy playing Blackjack at a real casino, this is the closest experience you can have without being there in person. The broadcast technology used in the Live Blackjack studio is sophisticated and high-tech, enabling game speeds that match what you would experience in a real casino environment.
The betting options available on the table include Hit, Stand, Splitting Pairs , Doubling Down and Insurance . What's more, 'Pre-Decision' allows you to decide whether to Hit / Stand at the same time as the first player, speeding up game-play and giving players a smooth and seamless betting experience. In addition, many of our live blackjack online tables also give you the option to 'Bet Behind' any of the seven players already seated at the table. So even if the seats are full, you can still be part of the action!
Blackjack side bets are also becoming increasingly popular, allowing players to bet on 'Perfect Pairs' and '21 +3′ while playing their normal hand.
HIT OR STAND
If the dealer's hand is 16 or less, he / she must 'Hit' (Take an additional card). If the dealer's hand is 17 or more, they must 'Stand'. The dealer goes bust (loses the game) if they end up with a hand that exceeds 21. If a player's hand is closer to 21 than the dealers hand, without exceeding 21, the player wins the game.
DOUBLE DOWN
If a player's first two cards add up to either 9, 10 or 11 the player is offered the chance to 'Double Down'. Doubling down means that the player can double the value of your bet before drawing one more card. Regardless of the value of your hand after drawing the 'double down' card, the player cannot draw any further cards and their hand will automatically stand.
If the player's first two cards add up to 11, we recommend doubling down in all cases except where the dealer holds an Ace.
SPLITTING PAIRS
When the first two cards drawn by the player are of equal value, players are presented with the option to 'split'. Splitting the pairs allows the player to play two separate hands, If the player splits aces, he / she will only be allowed to draw one more card per hand. It is not possible to 'Double Down' when splitting pairs.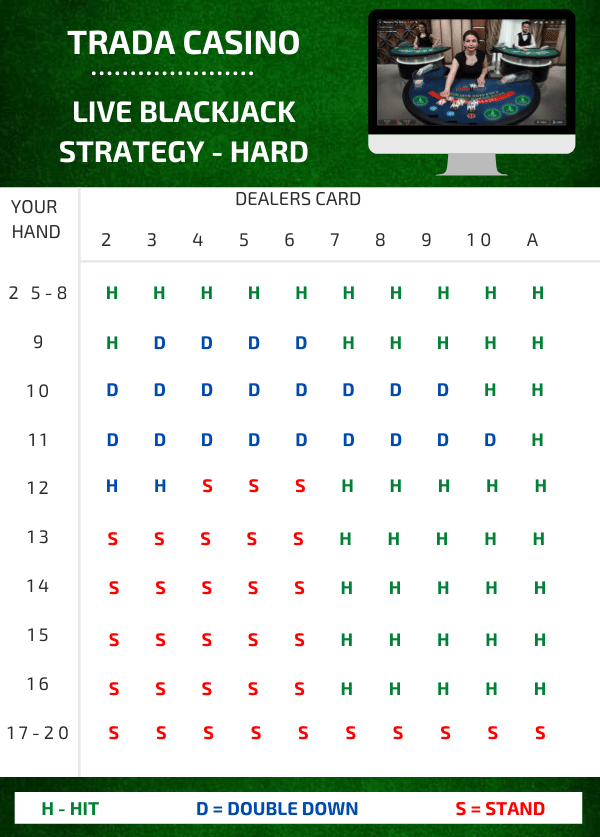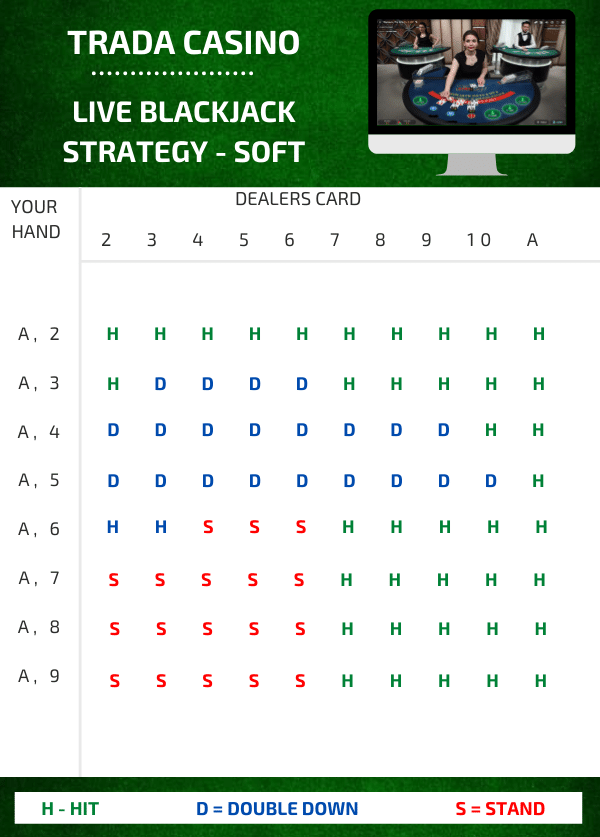 CHAT TO THE DEALERS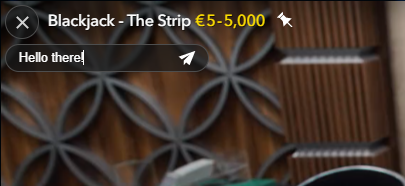 When you take your virtual seat, you will be greeted by a friendly and professional dealer.
It's possible to chat to the dealers using the chat feature in the top left corner of the screen. The dealers are always happy to engage and chat with you during the game, so make sure to say hello! All players will hear the dealer's responses through built-in audio commentary. Players can also interact with each other, making for a thoroughly entertaining and engaging gaming experience.
If you are using the Blackjack chat feature, please ensure you are always courteous and kind your dealer and fellow players. There is a zero-tolerance policy for abusive language, so please ensure you keep it clean!
OPERATIONAL HOURS
Live Blackjack is available 24/7, along with the Evolution Live Casino support chat. TradaCasino.com offer direct customer service 7 days a week via Live Chat and Phone, between 7am – 1am.
BLACKJACK FAQ'S
CAN I PLAY LIVE BLACKJACK ON MY PHONE?
You certainly can! Live Blackjack is available on your desktop, mobile or tablet. The interface is simple and easy to use on all devices, and all the same features are available across each platform. Playing Live Blackjack on your mobile phone has never been easier. For faster game-play, try Speed ​​Blackjac k.
CAN BLACKJACK BEATEN?
Technically, no. The average return to player for Live Blackjack is 99.28%, this means that for every £ / $ / € 100 you bet on blackjack, you will lose £ / $ / € 0.72 on average. That isn't to say that you can't win big on Blackjack, just that theoretically the house will win in the long term.
ARE SIDE BETS WORTH IT?
Side bets can seriously increase your win potential, but they are a risky business. During the standard game of Blackjack, the most you can win is 1.5X your bet, but with side bets you can win up to 100x your bet. Approach these with caution.
CAN A BLACKJACK DEALER SPLIT?
The dealer never doubles or splits. Similarly, they cannot ever decide to 'Stand'. Blackjack dealers have to keep drawing cards until they reach 17 or more. If the dealer busts, all of the players that are still in the game will win (regardless of their score).
WHAT IS A SOFT HAND IN BLACKJACK?
A 'Soft' hand is when the player draws an Ace and a number. In this case the Ace can either be worth 1 or 11, giving you more room to maneuver when it comes to deciding whether to 'Hit' or 'Stand'. For example, if the player draws an 8 and an Ace, their hand is either 9 or 18. This means that no matter what card is drawn next, the player is guaranteed not to bust.
WHAT OTHER LIVE CASINO GAMES ARE THERE?
Evolution Gaming in particular offer a wide range of live casino games. These include Monopoly Live, Dream Catcher and many more.
WHEN SHOULD I DOUBLE DOWN IN LIVE BLACKJACK ONLINE?
We recommend doubling down when you are on either 10 or 11. The only case where we do not recommend this is when the dealer holds an Ace or a 10.