Live Blackjack Side Bets
Perfect Pairs, 21+3 and Bet Behind. Learn how to use Live Casino side bets!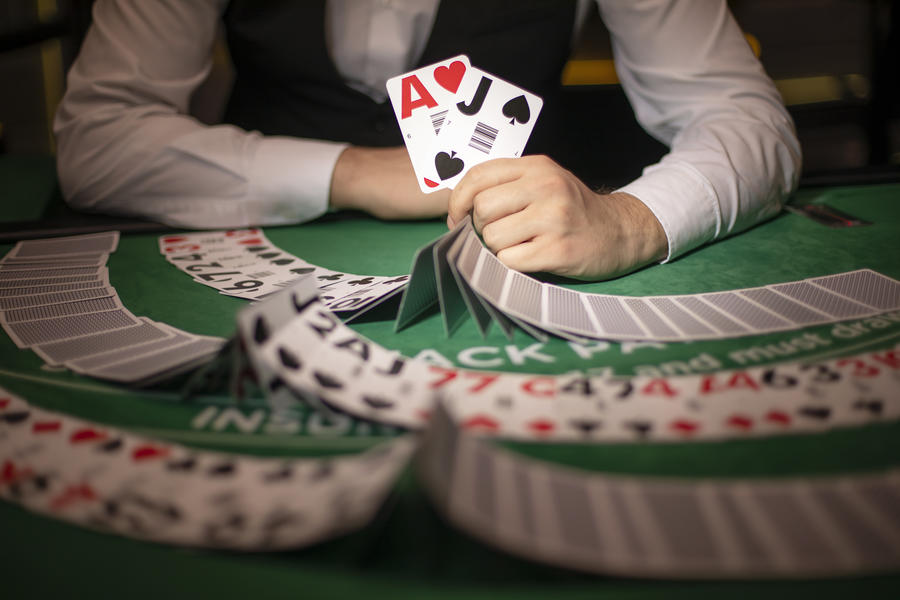 Live Blackjack Side Bets Explained
Live Blackjack is a constantly evolving game, with Evolution now offering a wide variety of game versions to suit every player taste (Blackjack Party, Infinite Blackjack, Speed ​​Blackjack etc).
One of the most popular features in online casinos are Live Blackjack side bets . Side bets allow the player to increase their win potential by predicting the outcome of the hands they will be dealt.
In a standard Blackjack game, the most a player can win is 1.5X their bet. When side bets are taken into account, the win potential increases significantly. Players can win up to 100x their stake on a side bet, however these bets come with a much higher risk so please approach them with caution.
The two main side bet options available to players are 'Perfect Pairs' and '21 +3′. There is also an option to 'Bet Behind' if you can't find a seat at the table, so there are plenty of options available to give players extra excitement and betting opportunities.
---
---
Live Blackjack Side Bets:
Perfect Pairs Side Bet
The Perfect Pairs side bet gives players the option to predict whether they will be dealt any matching pair in their first two cards. If the player is dealt a 'Perfect Pair' such as two Kings, two 8's etc. they win the side bet and are awarded an additional payout.
The amount a player can win is dependent on which type of 'pair' they are dealt.
1. Mixed pair: e.g. 5 of diamonds and 5 of spades.
2. Coloured pair: e.g. 9 of hearts and 9 of diamonds
3. Perfect pair: e.g. 2x Queen of Hearts.
Perfect Pair – Payout Odds:
| | |
| --- | --- |
| BET | PAYS |
| Perfect Pair | 25 to 1 |
| Coloured Pair | 12 to 1 |
| Mixed Pair | 6 to 1 |
---
21+3 Live Blackjack Side Bets
The 21+3 live blackjack side bets give players the opportunity to win up to 100x their bet. Players must predict the outcome of the first three cards dealt to the table. These cards consist of:
1. The first two cards dealt to the player.
2. The first 'up card' dealt to the dealer.
The winning combinations are similar to Poker, with the payouts depending on the probability of the combination being dealt.
21+3 Side Bet – Payout Odds
| | |
| --- | --- |
| BET | PAYS |
| Suited Trips | 100 to 1 |
| Straight Flush | 40 to 1 |
| Three of a Kind | 30 to 1 |
| Straight | 10 to 1 |
| Flush | 5 to 1 |
---
Bet Behind
Live blackjack side bets aren't the only way to get involved at the table. Bet behind is a betting option which allows an unlimited number of players to play at one Blackjack table.
Players can bet on the outcome of any players' hand at the table. Live Blackjack tables are regularly full (especially the low-limit tables), so this option gives everyone a chance to get in on the action.
When a player joins a table that has no free seats, a pop-up message will displaying the Bet Behind option. The message reads 'All seats are occupied, but you can place a bet behind any player'. As soon as a new seat comes free, the option to 'Sit Here' will become available and players can then take a seat.
Identifying 'Hot' Players
A gold medal will display next to the name of any player on a winning streak. The number of game rounds the player has won is displayed on their medal, which can help you choose who to bet behind '. All waiting players (and those already seated), can see the scores and decide which hot players to bet behind.
Bet Behind Strategy
If you are betting behind a seat who chooses to 'Double Down' or 'Split, your bet is doubled by default. If you wish to opt out of the following the main player's decision, you can do this in the Bet Behind Settings in the game Settings menu.
---